Welcome to Audire!
One tool that can be called the ultimate customer engagement platform. Audire boasts a packed one stop shop for customer feedback, loyalty program, reviews and coupons! We at Audire know that the best way to get your clients to love your brand is to understand their needs and give them the best of what is offered. Using Audire you have the power to not only understand their requirement but also to give back. Audire works on any mobile or web browser making it easy to send, receive and report information anywhere on the globe. A mobile app is also available for android users.
What we do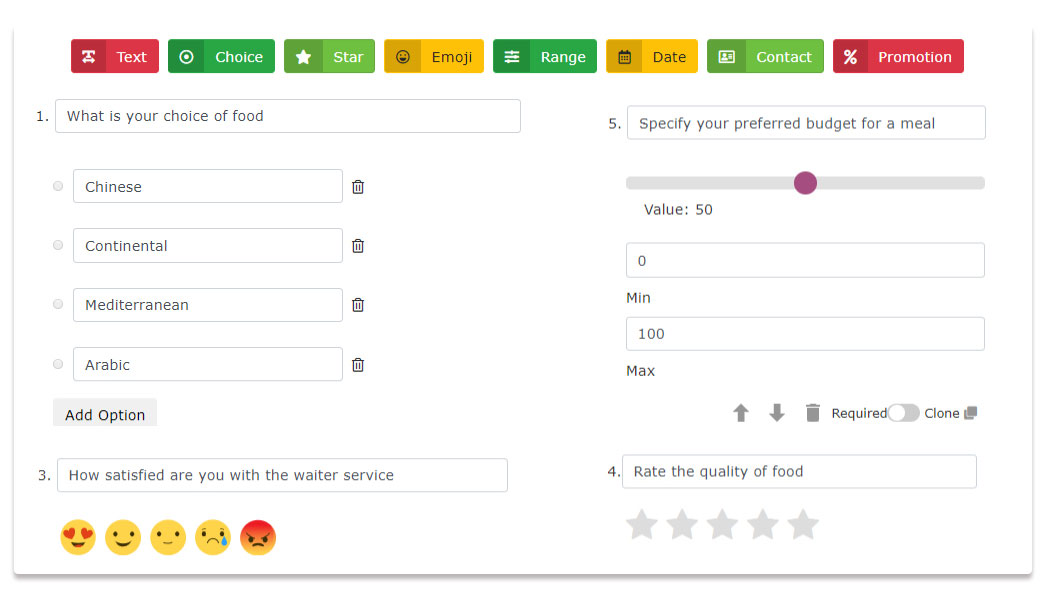 Improve business prospects
By using Audire, an image of quality and premium service is communicated to your prospective customers. Thereby increasing the prospects for your business.
Streamline your work
Audire not only gets feedback from the customers but at the same it also helps to automate and streamline your work processes
Customize your business offerings
Getting timely feedback will help you to identify the most important metrics for your customers satisfaction, which will help you to customize your offerings and increase the appeal to your customers.
Identify bottlenecks in your business
The system features customer sentiment analysis. Powerful AI based learning from the data helps in identifying performance bottlenecks.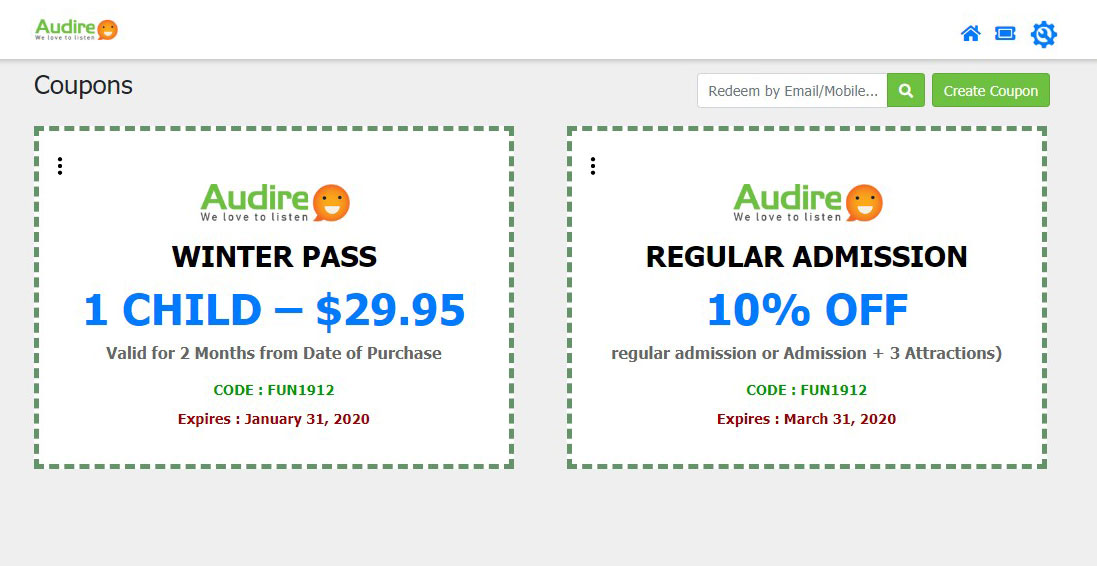 What are coupons?
Coupons are a way to maximize your business output by providing returning or new customers with an option to get a product or a service as a benefit of choosing your company.
I don't like to give out free products/services
A coupon need not be a free product or service it could be a discount or a way to reach clients by sending a short advertisement to them using Audire.
Why should I use coupons?
Coupons help in attracting clients to your business and helps with customer engagement. Coupons can be used by all clients but are mainly targeted towards new clients or returning clients.
How to use coupons?
With Audire you can create, share and account all coupons sent and received. We recommend using coupons to reach fresh clients by SMS blasting or email blasting using a fresh set of leads or an existing database.
---
Intelligent Reports
Customer engagement is all about having the right tools for the right job. Audire's multiple products and features help with sending and receiving feedback, coupons and with your very own customer loyalty program/Rewards system.
Now for all these features we use the best of AI integrated reporting formats which analyse the information coming in and report them to you in detail showing which can be used to find issues in your business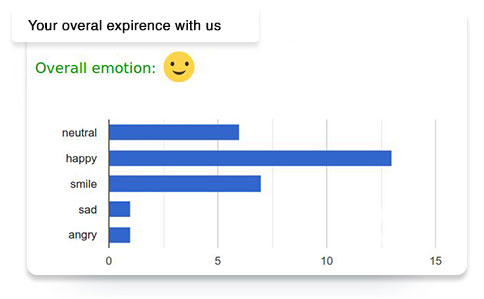 ---
---
Mobile App Available
Audire app is now available on the Google PlayStore! And supports any android version above 4.0, Download the app now and get your customer engagement power!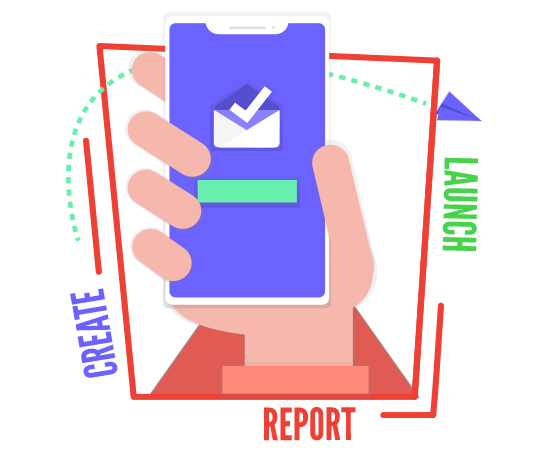 Send us a Message
Contact Details
Stellar Frontier, 2nd floor,
Brindavan Colony, Toli Chowki,
Hyderabad, Telangana 500008
Mobile: +91 98852 23526